Please take a moment to pray for my sweet friend,
Lauren's little boy
, Tucker. He is still in Ethiopia and they are scheduled to fly out in January to meet him for the first time. Then, again in February to bring this precious child home with them. He NEEDS your prayers though. This sweet family needs them too! They have had such an emotional journey thus far, and now their baby is sick. He's not doing so well, although better than before. Please pray for his growth, his strength so he can come home and be in the arms of his mommy and daddy!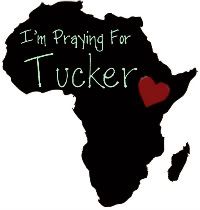 He's in our prayers! Will you please take a moment to say a little prayer for him too!
Until then, Brantley